24/7

Nationwide

At MGI we offer 24/7 support and installations across the Nation. We will work with you to find a time that suits your business and provides minimal disruption to your services.
0%

Interest Available

We are the first company in our industry to offer 12 months 0% interest packages across our full product range. We believe in providing high performance equipment at affordable prices.
100+ Years

Experience

With over 100 years combined knowledge in the conveyor industry, our expert team can provide a bespoke solution for your business that keeps your conveyor running better than ever.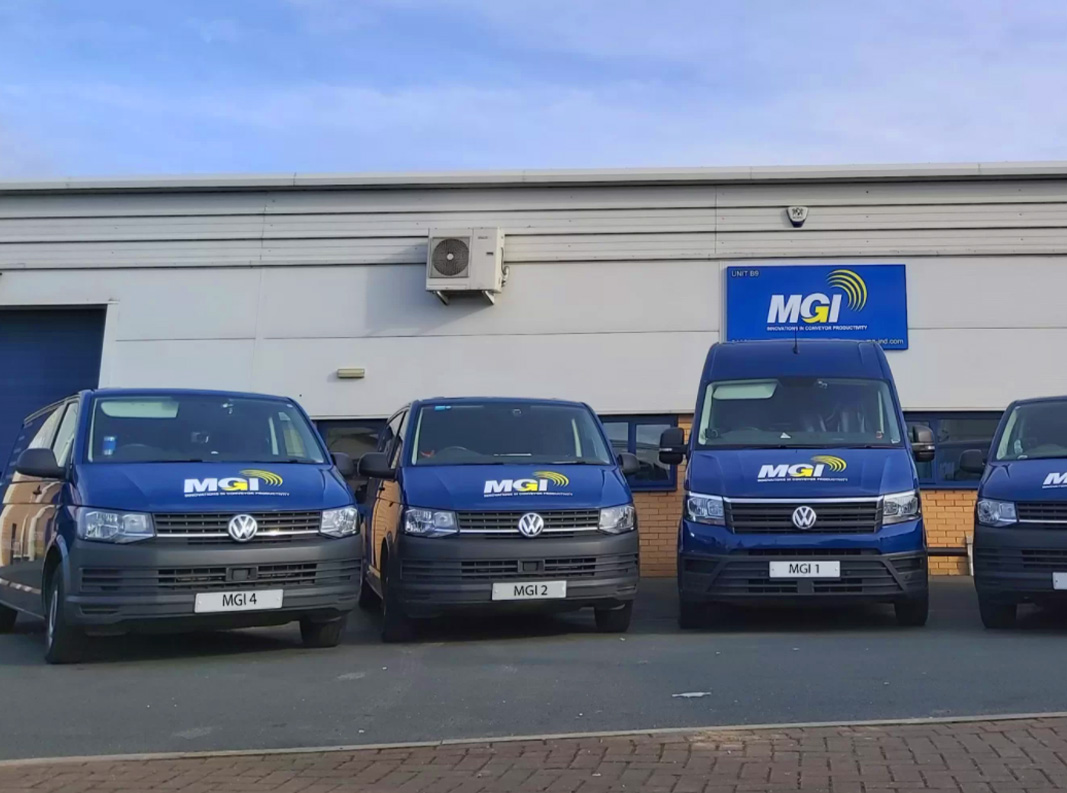 Why
MG Industries
MG Industries Ltd was established by Mick Gill in 2003, asserting its position in the industry by supplying, installing and maintaining conveyor belt cleaners across the UK and Ireland. We pride ourselves on excellent service and the supply of quality products to our customers with an aim to fulfilling orders within days of being placed, setting us apart from our competitors.
Over the last decade, we have grown further in size and experience, expanding into a second unit and now include the design, manufacture and installation of new chutes and skirting areas, whilst still maintaining our core values of supplying the highest quality products along with an unrivalled level of service which MGI is renowned for.
Incredible Performance
Having tried many types of polyurethane bladed scrapers in the past, none had really given good long term cleaning performance, so we decided to try a tungsten product. Having installed our first tungsten ones over 12 months ago they are still performing faultlessly, and the wear blades look as good as the day they were installed. Can't see us ever purchasing a polyurethane scraper again, its false economy in my opinion.
A Pleasure to Deal With
We have been using MGI belt cleaners for over two years now and we have not had a problem with the performance. MGI are a pleasure to deal with, from the initial meeting to arrange what type of scraper would suit our application, to the installation with minimal down time. Back up is certainly a strong point in the company also, all of the staff have pride in their work and strive on satisfied customers. So all in all I highly recommend MGI for your belt cleaners.
Very Professional
After trying a few different belt cleaners I was approached by MGI to trial their products. From the first contact and meeting with their engineer to now has been nothing but great service throughout. The engineers are very professional on site and remain until the equipment is working how it should be. Great service and great products.